Hello,
I hope you've been enjoying the last few days of the diary.
I have exciting news –
This Tuesday evening, there's a launch event for the book version of A Writer's Diary – online – and here is your invitation.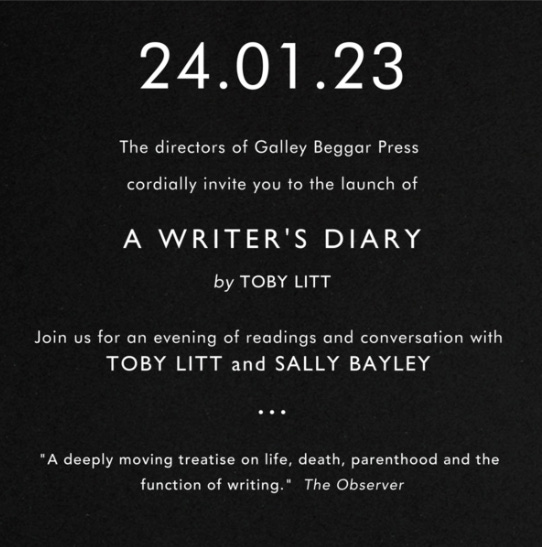 I'm delighted to be speaking with Sally Bayley, author of The Private Life of the Diary.
If you'd like to attend, please email info@galleybeggar.co.uk.
Alongside this, Galley Beggar have kindly offered a 30% discount on hardback copies of A Writer's Diary.
Just enter WRITERSDIARY2023 at checkout. Link here.
Hope to see you on Tuesday.
All best,
Toby